Portable Church…It means different things to different people. Many church plants choose to be portable as they get started to save money on rent or let's be honest so, they can actually find a place to meet that they can afford. A friend recently challenged me to blog on the many things we have learned in our time being a portable church. So, here goes tip number one. (Be sure to enter your email address in and so we can stay connected on this journey…)
When we set out on our Church Planting journey the idea of setting up and tearing down every week was new to me and probably to you as well. If you have not been around a church plant just imagine having to set up and tear down everything you use on a given Sunday, from sound, to signs, to kids worship, to chairs, to kids check in, and the list continues on. I will never forget as we started off we would load everything we had into our Chevrolet Tahoe and several other cars every Saturday night and unload them back in our garage on Sunday afternoon. Needless to say that is not sustainable.
There are some great companies that make equipment specifically for portable churches to help them in this process but we could not afford the $30,000 most of them wanted. This set us on a journey to learning and doing things ourself to where we are today.
As a portable church we have tried to make things to make our setup as easy as possible…Now it takes us approximately 10 minutes to get everything off the trailer…
The one thing that changed that for us and is a must for any portable church are carts. Trust me you don't have to spend 10s of thousands of dollars on carts. Before you buy carts or design your own first, you must have a trailer. I suggest that you buy at minimum a 16 foot trailer. Anything smaller and you will run our of space on your trailer. That is were I want to begin today…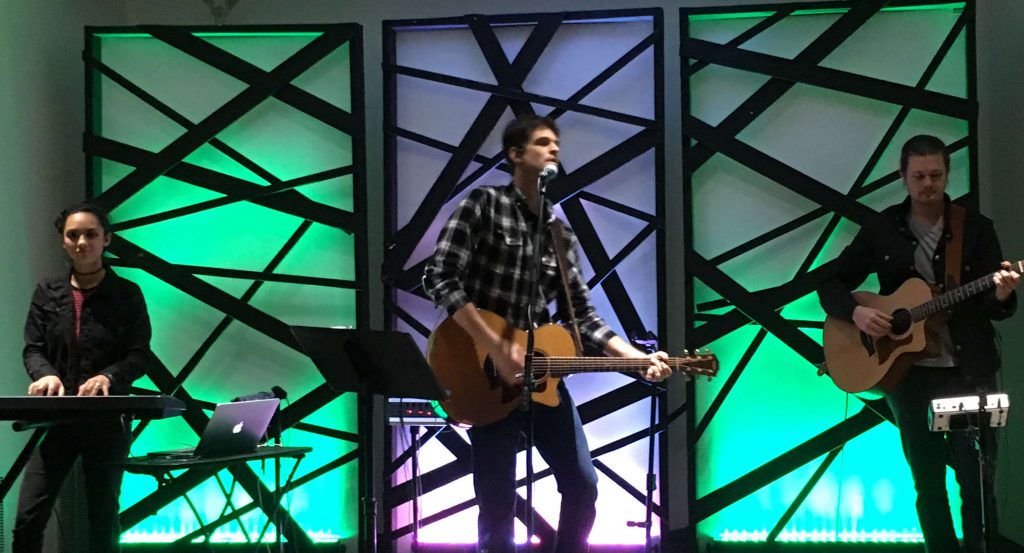 There are many things that you must have as a portable church. These are the things that you cannot do without, such as sound board, speaker (A set for kids worship as well), nursery equipment, etc. Once you have all these things it does not leave much room for decoration. The hardest thing to master and find room for in a trailer we have found out is stage decor or stage backdrop. We have tried many different things along the way. Many were bulky and required more room than we had in our trailer. The example here we loved but they wore us and our volunteers out moving them each week. That lead us to what we unveiled this Sunday.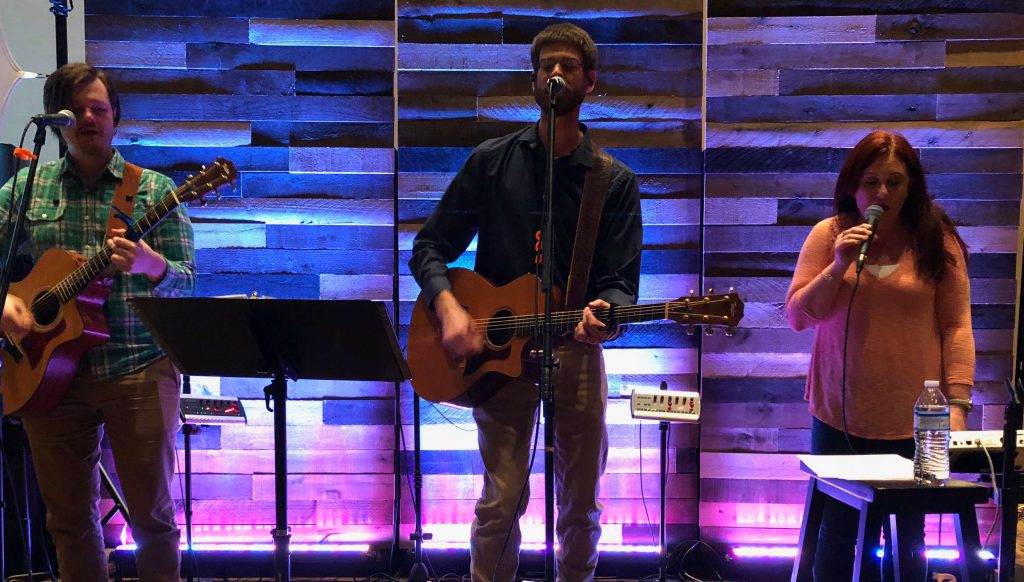 The amazing thing is it takes up about 5 inches in our trailer and is the simplest way that we have found. The backdrop you see in the picture here is the back of our carts. They are things we already rolled in each week so we transformed them to our back drops. Several people told us Sunday that it looked great and made everything look finished. They also allow it to look more like your space instead of a portable location.
Portable Church tip number one is use your carts in ways they can be your backdrop. It saves time, space, energy and can look great in the process.
Be sure to check back or subscribe to our email list to lean more time saving tips in the coming weeks…
Learn more about portable church...
(Feel free to shoot me an email if you have any questions)